About
Universal Design Studio is an architecture and design practice based in London and New York. We design from the inside out, for people first. Our team is driven by a deeply held belief in the transformative power of design, with a bespoke approach to each project to create solutions that result in better spaces, better experiences and better cities. We create spaces that shape our lives every day: environments that encourage dialogue and discourse, places to relax and unwind in, where we can play from dusk til dawn, or those that allow us to learn and be our most productive together or alone.
Collaboration underpins everything we do. It informs how we design, and how we engage with others. We believe the best, most inspired, results come from shared resources, ideas and perspectives.
In 2021, we formed a collective with Map Project Office and Made Thought, seeking to redefine the contemporary design agency, uniting specialists from across disciplines to deliver simple solutions for a complex world. The New Standard is rooted in the core belief that creativity and collaboration are the most powerful tools available to companies today.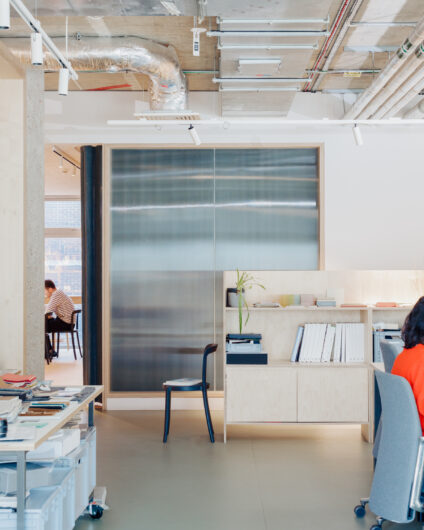 Approach
For us, the opportunity to design provides a platform from which to ask questions, not just to solve problems. We respond to specific client needs in our work, but we also believe that each project should add to wider conversations – be these societal, cultural, environmental or other discourses of their time. We believe that for architecture and the interior to have value and be of relevance to its users, it has to simultaneously respond to the times in which it was built and map out a greater future. We want to encourage people to actively engage with the question of what that future might look like.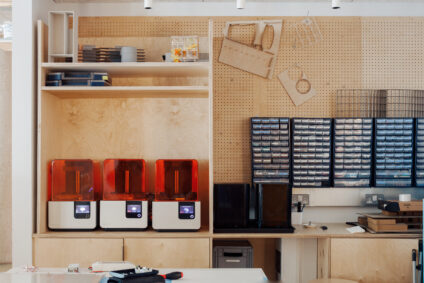 Process
Our key pillars
Transformative: We believe in the power of design to impact and enrich the world. Our work strives to be transformative socially, economically, aesthetically and environmentally. From the reimagining of old buildings to the creation of new archetypes, we create intelligent, thoughtful projects that embody change and improve people's lives.
Human: All of our projects are human-centred. Understanding how people engage with space, and engage with others is a key driver, defining an experience that responds to their needs and desires, exploring how that project might lift the spirits of everyone who has the opportunity to enjoy it. Our Architecture is inside-out and people first.
Collaboration: Collaborative practice underpins everything we do. It informs how we design as a studio, and also how we engage with other practitioners, clients and users. We believe the best, most inspired, results come from shared resources, ideas and perspectives. This bespoke approach to each project provides the opportunity for a unique collaboration.
Rigorous: Our work is underpinned by a rigorous approach and process defined by our obsession with detail, making and materiality, established by founders Edward Barber and Jay Osgerby. This rigorous approach is applied at all scales, from the design of a door handle to large-scale building façades.
Inventive: We believe that a range of perspectives creates the best condition for invention. As an ever-evolving practice, we are constantly seeking to blur the lines between sectors and creative fields, challenge conventions and learn from different experiences. Merging new concepts with established precedents offer opportunities for the unexpected to unfold and for habits to be disrupted.
Inquisitive: Design research and strategic thinking has always been a key driver for our projects. It is in our nature to question things. We act as a strategic partner for our clients; their challenges are our challenges. Research and curiosity — in equal parts — enable us to create projects with a distinct voice. We are not interested in filling the world with more stuff, but rather in creating thoughtful, intelligent projects that have something to say, add value and precipitate change.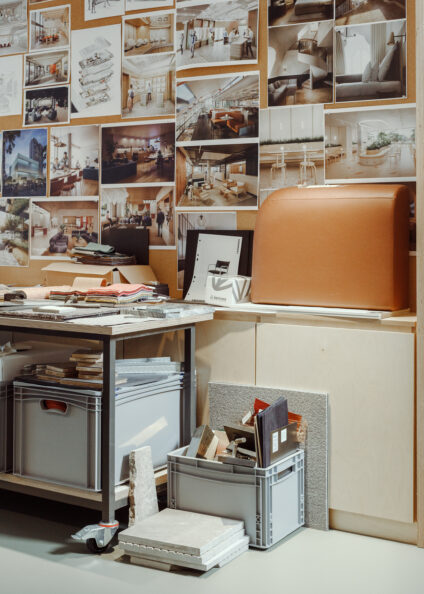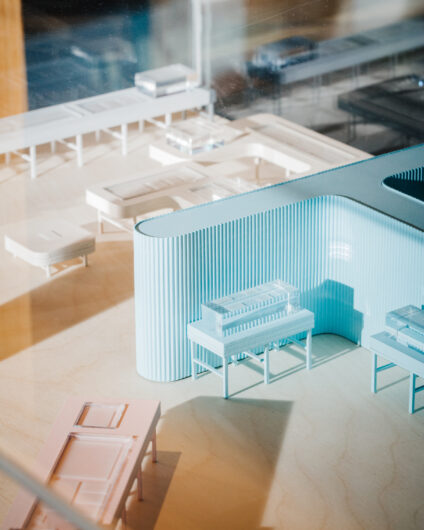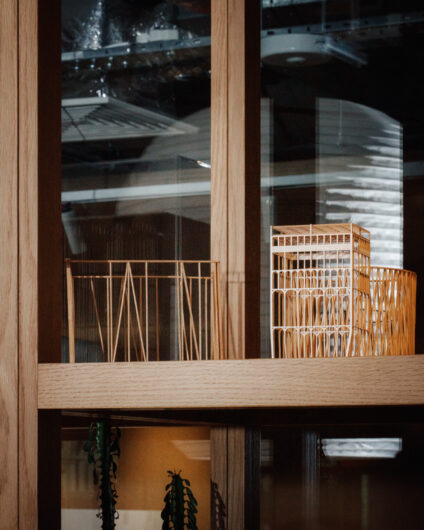 History
Having a broad design education, Edward Barber and Jay Osgerby founded Universal with a desire to merge the practices of art and design – and to pursue projects that allowed them to create furniture and objects, as well as the spaces that contain them. The studio was multidisciplinary from its inception, embracing all scales and types of work: interiors, architecture, industrial design, and furniture. This fascination with the relationship between objects, spaces and people has been instrumental in our evolution as a design practice.

This expansive approach led to us tackling a wide range of projects across the design spectrum. It was this method that in 2001 – through a mixture of rigour, ambition, planning and a little serendipity – resulted in the establishment of Universal Design Studio, a studio championing the creativity of many voices.