Changing the face of a local urban environment
Transforming the South Korean Lotte department stores in the cities of Seoul and Busan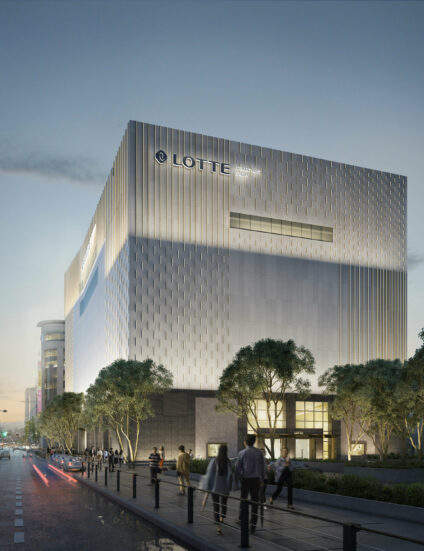 Between 2009 and 2018 we were commissioned to design a series of architectural facades for the South Korean Lotte department stores in the cities of Seoul and Busan. The brief was to transform the exterior of these fully operational buildings in order to increase the visual impact. In each case, we used pattern, layering and variation to break up their vast surfaces.
In each location we removed pastiche references from the existing buildings and instead provided a more abstract surface consisting of aluminium cladding.
Our design response also considered the buildings' identities by day and night, and we seized upon the opportunity to create a clear distinction between the two. By using considered lighting we were able to transform the buildings' appearance and provide a strong connection to the surrounding urban contexts.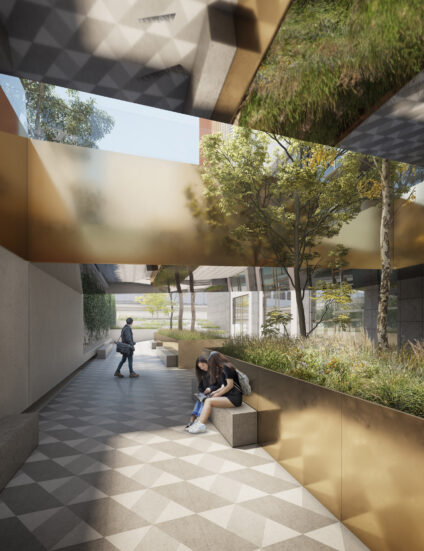 The existing facades in both Busan and Seoul were large scale with considerable bulk but very limited glazing apart from street-level shop windows. Our design provided a new layered cloak for the building that works at multiple scales—appearing as a beacon from afar but providing engaging details when viewed up close thanks to the facades' variation in pattern and specular reflectivity.