Democratising quantum computing
Creating new archetypes for quantum technologies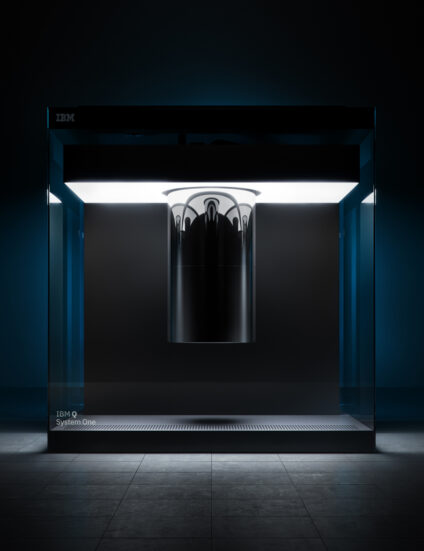 We were commissioned to work alongside IBM's scientists and engineers, to design the world's first fully integrated universal quantum computing system for scientific and commercial use - IBM Q System One. With the potential to solve problems beyond the reach of 'classical' computers, IBM Q was created to allow quantum computers to operate beyond the confines of the research lab. For quantum computing to achieve its full potential, access to it needed to be democratised. Our challenge therefore was to satisfy the computer's highly complex functional demands whilst defining a new archetype that would embody a vision of the future.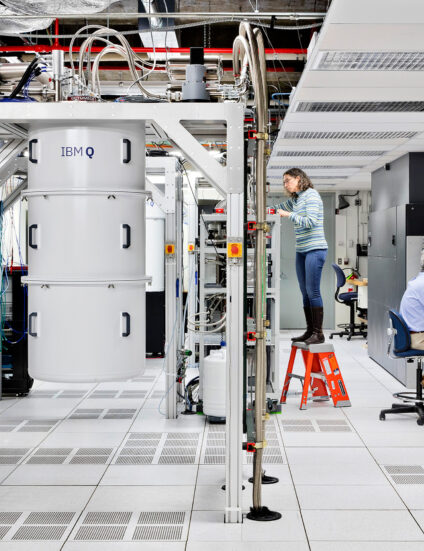 As part of the commission, we created the vision for the system, where the hardware, spaces and interface are considered as a single coherent experience. Over a period of two years, the design direction and performance criteria for the system were developed in collaboration with specialist fabricator Goppion. Engineered to open effortlessly using roto-translation, easy access simplifies the system's maintenance and upgrade process while minimising downtime.
The enclosure forms an airtight seal so the integrated system can carry out one of the most challenging aspects of quantum computing: continuously maintaining the quality of qubits used to perform quantum computations.