Putting quality and tradition at the heart of retail
The interiors for Hedonism mirror the quality of the wine, whilst creating a warm and engaging experience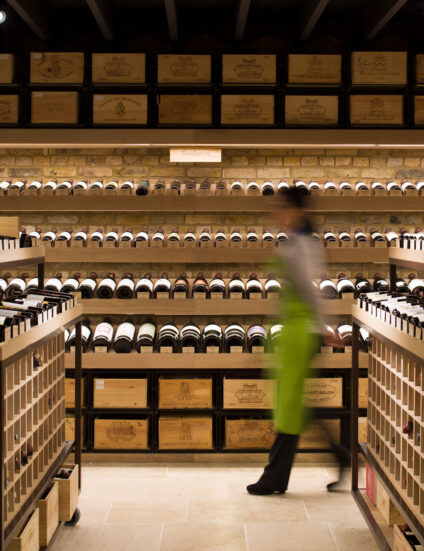 Established in the heart of London's Mayfair, Hedonism is a fine wine and spirits boutique whose design responds to the client's brief to create the best wine store in the world.
Taking its name from the early Greek philosophy that believed that pleasure was the only intrinsic good, the store stocks around 6,500 wines and 3,000 spirits, sourcing the crème de la crème from each region of the world whilst carefully checking the provenance of each bottle.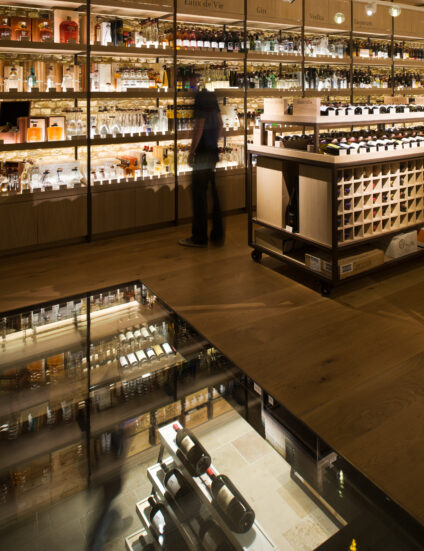 We aimed to produce interiors set over two floors that referenced the quality and calibre of the products on display, whilst providing a warm and engaging space that would appeal to a wide audience of wine lovers.
Drawing inspiration from the traditional processes of wine and spirits production, we used a palette of oak, copper, stone and brick to establish a welcoming atmosphere in the store, encouraging customers to explore and interact with the wines, liquors and spirits. The use of natural materials further references the quality and history of this long-established industry.
Ceilings lined with sound-proofing acoustic material and expert lighting create a calm and focused environment to emphasise the product on display. We also created specialist lighting to highlight the products, making sure it was heat-free so as to maintain the correct temperature of each bottle at all times.