Heritage through a contemporary lens to reconnect with customers
A gallery inspired concept store for Georg Jensen in London's New Bond Street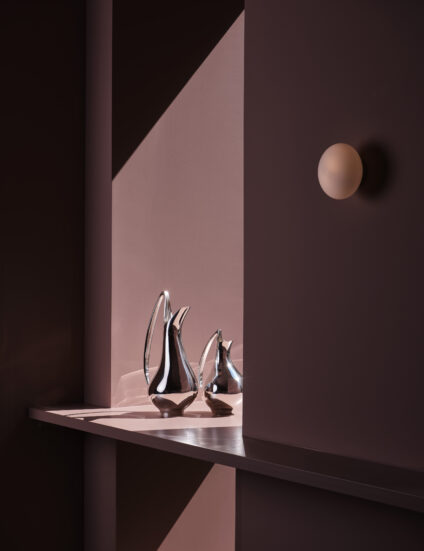 The Georg Jensen Gallery is a backdrop for the brand to reconnect with customers and showcase the full suite of Georg Jensen products. Going beyond retail, the store also plays host to a number of interactive seasonal events, allowing Georg Jensen to meet with its existing customers alongside new audiences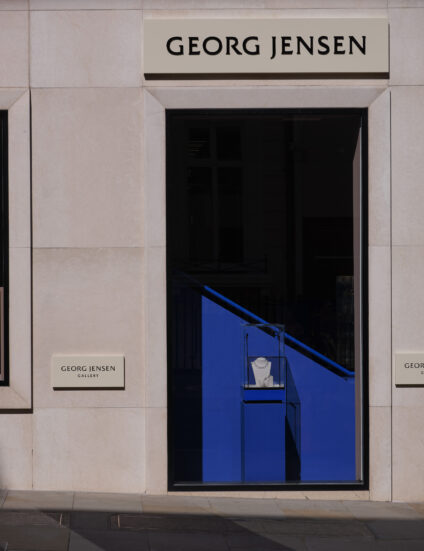 Our brief was to create a bold and surprising interior that would excite shoppers who are heading back towards retail experiences in the Oxford Street District, in the face of narratives around the declining health of high street retail. Aside from creating display moments that allow customers to interact with the brand's jewellery, the interiors also needed to provide a welcoming and hospitable atmosphere that could support an on-going events programme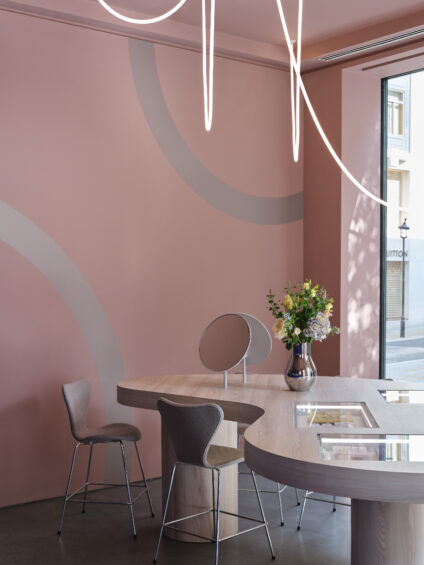 The narrative for the design of the space was inspired by the organic curves and sculptural form of Koppel 1041, an original 1954 design created by Danish modernist Henning Koppel to celebrate Georg Jensen's 50th anniversary. More artwork than functional object, we sought to translate the fluidity of this iconic design into the interiors at Georg Jensen's New Bond Street store. The resulting space is expressive with gallery-like storytelling moments that highlight the brand roots and collaboration.
In a direct nod to Koppel 1041, the creative concept ensured that the space was organic, hosting sculptural shapes that evoked a serene feeling, but utilised a fresh evolution of brand colour and material palette to appeal to a newer customer. A muted yet warm pink is paired with a striking pantone blue to create a playful space with a swirl motif punctuating the walls, painted in a high gloss finish. This organic form is mirrored in the styling bars which are custom made and feature recessed jewellery vitrines and integrated mirrors. The styling bars encourage customers to interact with the jewellery pieces, tactile elements such as open lacquered trays with fabric flat lay finishes are purposefully designed to create moments of enjoyment when experiencing Georg Jensen's collections.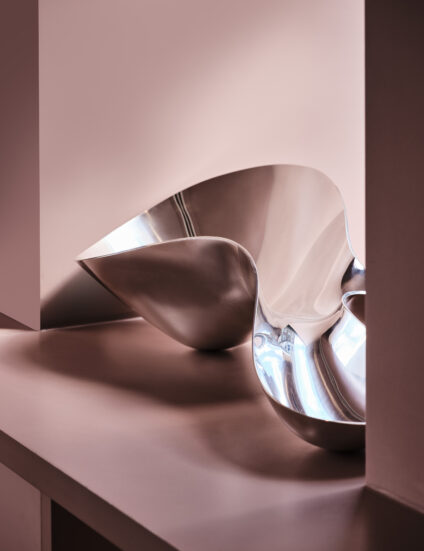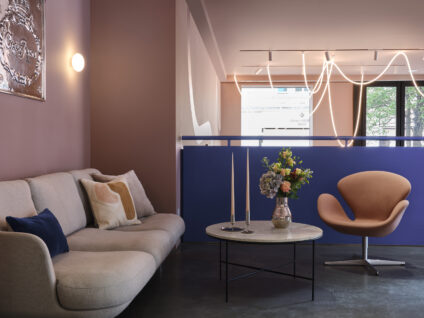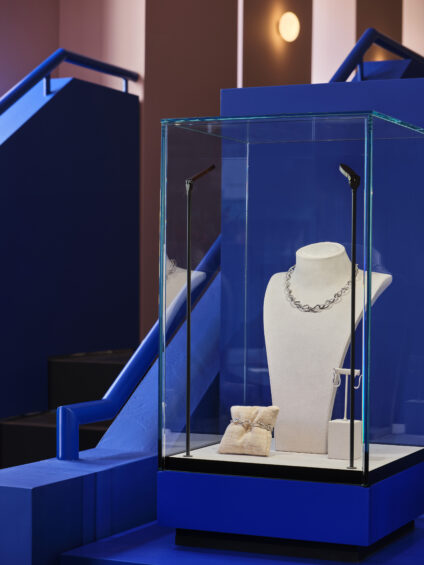 A large organic light feature sits at the centre of the space, highlighting the styling bar below and creating impact from the street outside. The feature, created from a flexible LED manufactured by XAL can be formatted in a bespoke arrangement to create original organic formations - again referencing the reissue of Henning Koppel's 1041. Here, we collaborated with Georg Jensen to design a light display that features three strands that weave across each other to form a bold sculptural arrangement, visible from the exterior of the store. The curves in the display mirror those featured throughout the rest of the interior, creating harmony and synergy in the space.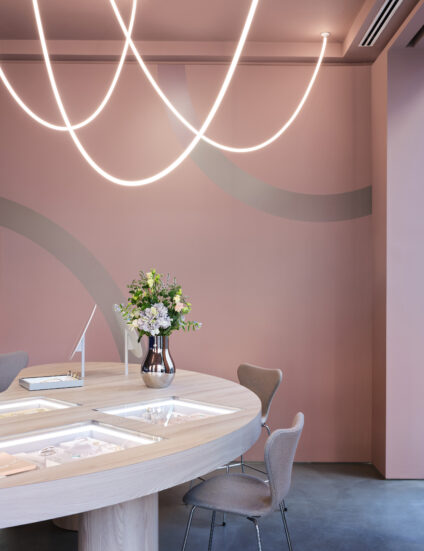 At a time when larger conversations around retail in the Oxford Street district have mostly involved our reliance on digital shopping, Georg Jensen feels that post-pandemic it is more important than ever to reconnect with its customers in brand-led experiential environments. Elevating its retail experiences to immerse those visiting in the roots and hallmarks of Georg Jensen. During its tenure at New Bond Street, Georg Jensen will host a vast array of activities, from exhibitions and installations to parties and talks, with a view to meeting and connecting in-person to tell its brand story and reach new audiences.