Bringing brand values to life at Monaco's Oceanographic Institute
The digital x physical concept store reveals the complex biotechnology and marine conservation at the heart of Biotherm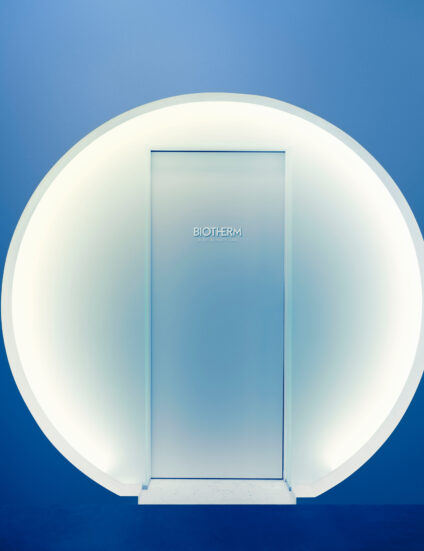 Located in the historic Oceanographic Institute, the by appointment only, micro-format, Biotherm's 30 sqm concept space serves as a destination for buyers and brand ambassadors to learn about the complex marine research and activism at the heart of the L'Oréal owned premium skincare brand. The non-transactional space reflects the mood of brands increasingly looking to physical presence to demonstrate their core values and manifest their anchor points through experiential moments.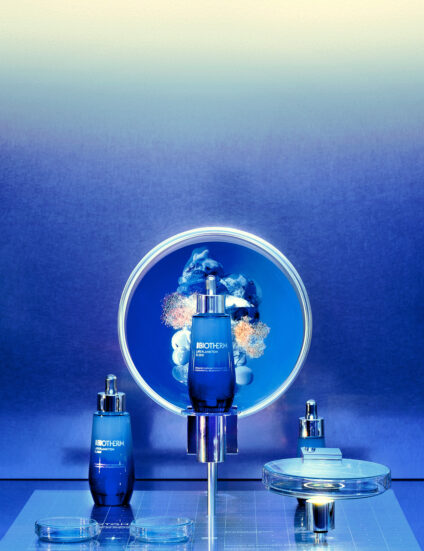 Universal was briefed to harness spatial design to tell the narrative of Biotherm's holistic 'Blue Beauty' ethos - a belief in beauty that comes from water and gives back to it, resulting in products that take care of the skin whilst being more respectful of the ocean. Intrinsic to every Biotherm product is Life Plankton: a micro-organism with regenerating properties is sustainably produced by Biotherm using a complex biotechnology process that allows it to be endlessly reproduced with no harm to nature. Translating this unique methodology into the spatial design required an innately collaborative process, with Universal working closely with Biotherm's design team and its expert scientists to distill the brand's laboratory processes into a physical space.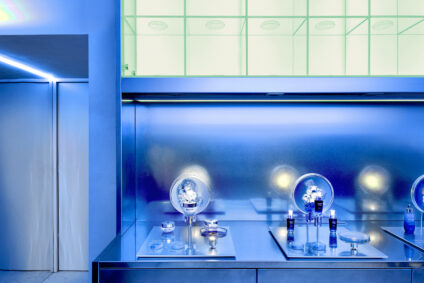 "Will values outshine products in future retailing? Let this Biotherm space spark your imagination" —Frame Magazine
Integral to the brief was creating an immersive space that made tangible to visitors the pioneering research within this field: on entering through a circular door and mirrored tunnel, visitors are immersed in a space of scientific learning and discovery. Two key areas define the compact floor plan: a demonstrative research lab and a workshop area. The research lab reveals the complex Life Plankton methodology, visualising in microscopic detail how it is produced, and showcases the restorative properties and regenerative compounds in its resulting product range.
Taking centre stage in an alcove overlooking the sea is the workshop area, a space for both hands-on and digitally immersive experiences. A central circular table is surrounded by captivating floor to ceiling projections displaying live generative visuals by Superbien and AC3 Studio; through movement, visitors can interact with the visuals in real time, layering abstract representations of the ingredients and Life Plankton to create bespoke pieces of digital artwork and understand the complex science at the heart of the brand.
To help communicate Biotherm's scientific expertise, Universal leaned heavily on laboratory design cues, from stainless steel worktops and reflective surfaces to safety glass shelving and crisp bright lighting. The rooms' sandstone walls and refurbished terrazzo floor are a welcome juxtaposition from the main laboratory-like features, reflecting the rich historic location and the natural properties within the products.
A key challenge the Universal and Biotherm design teams faced was ensuring the conservation of the monumental setting throughout the renovation. Adjacent walls back onto aquatic water tanks housing marine life, so carefully considered building work was of the utmost priority.
The historic site was a natural progression for the Monaco born brand that has been a supporter of the Oceanographic Institute since 2019. In 2021, Biotherm became the museum's Executive Partner sharing a common mission to inspire love for and protection of the oceans. The brand's financial support through the partnership supports the museum's actions for the oceans, mobilising its global network of experts and decision-makers and raising public awareness on the fr