Jason Holley x Matt Cottam
Collaboration across creative fields as a vehicle for knowledge sharing
Working alongside Tellart to bridge digital and physical experiments for Google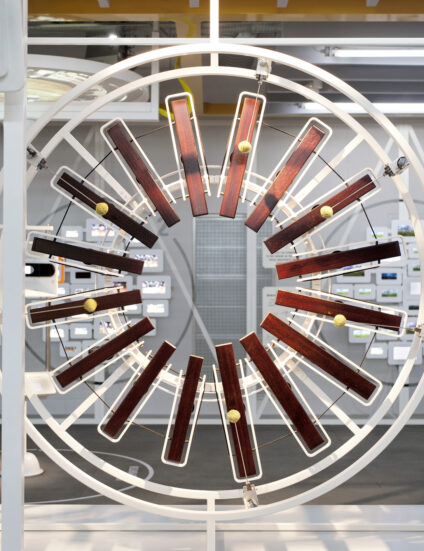 "We know that the best projects come from close collaboration and that for this project to succeed it had to be collaborative."—Jason Holley
Jason Holley has been Principal at Universal Design Studio for the past 19 years. Matt Cottam is Founder and Principal Designer at Tellart, the international design consultancy specialising in advanced product-service invention, experiential marketing and cultural exhibitions.
Matt Cottam (MC): The genesis of this project was an interesting one, as we'd actually been working on it for some time with an ad agency who had to drop out. We knew there was still something amazing to be done here, so we had one final meeting with the Google team before the project closed and we went in with this new bigger, really ambitious idea around making physical interactions with Chrome Experiments [an online showcase of work by coders experimenting with the boundaries of web technology]. They saw the potential and gave us an initial budget to investigate.
Jason Holley (JH): When we came into the project, there was already a fascinating body of work for us to respond to. I can remember being asked to come and pitch at Google HQ and thinking we shouldn't propose any designs, just focus on an attitude but also use the pitch to test the water – both in terms of ambition but also in terms of personalities. We know that the best projects come from close collaboration and that for this project to succeed it had to be collaborative. In response to the experiments that Tellart had already produced we proposed filling the entire basement of the [London] Science Museum with sand – a proposal that was unlikely to come to fruition, but it put forward a distinct attitude of how we would conduct ourselves in the project: as active partners in the collaboration, not just as facilitators. What really jumped out to us was the enthusiasm with which the team engaged with the idea, revealing an openness and desire to seek out alternative opinions. The reaction suggested it would be a very fruitful collaboration.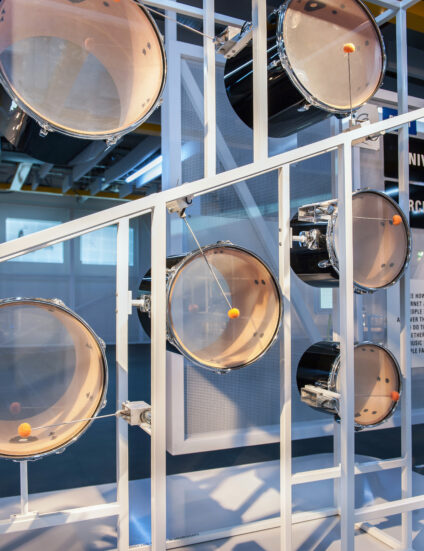 MC: There are different types of collaboration, I think. There's the type where everyone brings their notebooks, has done their homework, contributes what they were meant to and then just heads back into their own silos to do the work. I strongly feel that misses half of the potential of a collaborative session, however. And then there's the other kind, which I'm pleased to say we had with Universal. We weren't sure if they were going to come into the project and be like 'right, we're on the architecture only', but from the very beginning it was clear that they were going to help shape everything from the robots to the human-cognition side of the interactions.
JH: I still remember that first trip to your studio in Providence [Rhode Island] and seeing all the experimental electronic and robotic installations. At this point, of course, we still had a critical distance from the project, so were able to react and feed back with fresh eyes. On reviewing the outputs from the user testing at the Boston Museum of Science [where some of the experiments were being housed temporarily], it was clear that visitors felt engaged because their opinion was actively being sought and that they felt part of the experiment. I can remember saying to Matt that this was exactly how the final exhibition should feel – that people were part of the experiment, and not just being told something – like a real lab. He called out to his team and asked me to explain my thinking. His willingness to allow my opinion to be shared with the whole team at this early stage was a clear indicator of the openness with which we would conduct the project. But what was really exciting was that people just seemed to naturally forget what background they were coming from or what silo they were in, and began pitching in at all levels.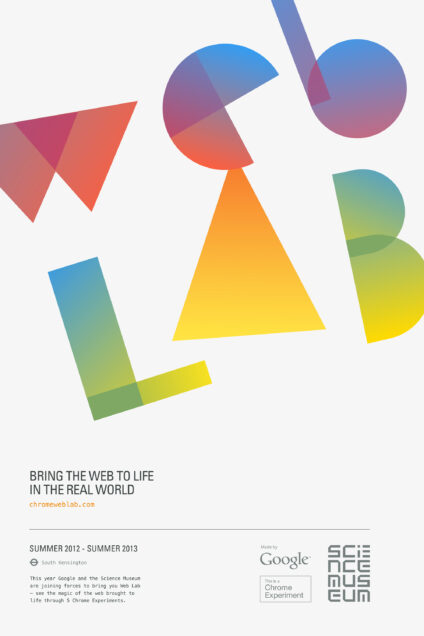 MC: I absolutely agree with you, that bringing together of different expertise has to feel natural; you can't force it. And after two decades of working on these kinds of projects, I'm still not always clear on what makes them work, but it's definitely something about the people involved – it's all about the human relationships and how ready people are to set ego aside. You can talk about 'bridging vocabularies' or 'platforms for collaborative innovation' or 'frameworks' or whatever, but what's really most exciting for me is seeing someone from another discipline come into your discipline and tell you how they see things. It's always so refreshing and often inspiring.
JH: It was quite an unconventional way of working at the time but I remember talking to my team and saying, we've just got to get on board with this. And then seeing the absolute terror on their faces! Because we were saying there's no stages, we've just got to respond to what's in front of us, see what the opportunity is, solve a specific block or take a different direction and move on. I had always associated this process more with the digital realm – design, prototype, test, iterate. However, in order to facilitate the level of invention required on this project we had to discard the conventional architectural process that would see designs progress through distinct stages with a clear sign-off on each before progressing further – from brief to concept to detail to construction.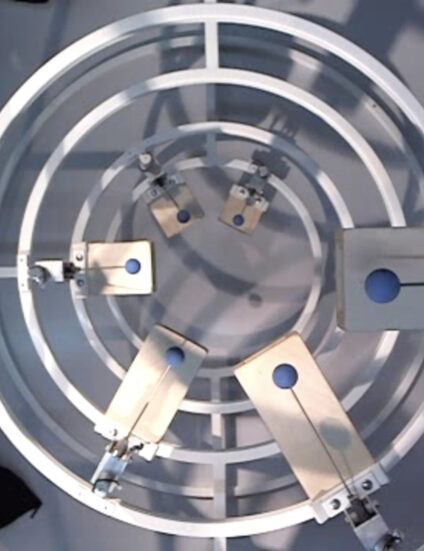 "After two decades of working on these kinds of projects, I'm still not always clear on what makes them work, but it's definitely something about the people involved – it's all about the human relationships and how ready people are to set ego aside." — Matt Cottam

MC: Yes I suppose it's quite a different way of working for architects – and I completely understand why architects have to work in the way that they do, because there's so much investment and complexity. But coming from more of an experimental industrial-design background, we were quite comfortable with this whole 'building an aeroplane in flight' thing.
JH: So many things on this project worked themselves out in the making, didn't they? Like, for example, we originally wanted to flood the basement with sand for the sketch bots, but it turns out most sand contains dust mites that could have spread throughout the Science Museum and eaten the Lunar Lander! So we ended up having smaller trays of French metal-casting sand, which is much finer and so doesn't contain enough oxygen for mites. That's such specific knowledge, you'd never discover that without just going down the road.
MC: Yes, and that sketch-bot solution came from the fact that if we had used paper and ink instead of sand, then we would have used 10.5 million sheets of paper, which is the whole exhibition space basically – floor to ceiling. Another real moment for me was when Universal brought the insight about the universal orchestra, where the form of the instruments no longer needed to be defined by the spread of human arms because they were being played through the internet. So these things definitely happen in the doing.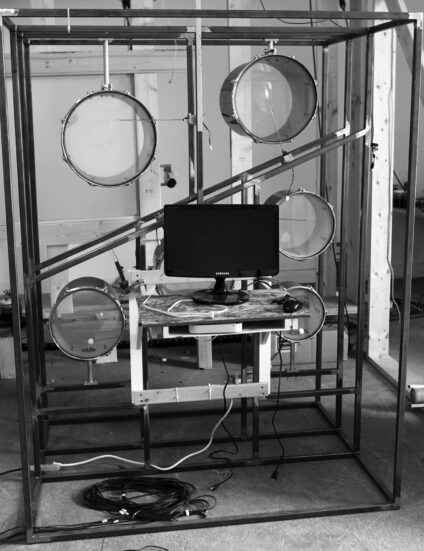 JH: For us it was a significant collaboration, which heavily influenced our process going forward. But collaboration is not necessarily the easiest option. I'm sure you've also had times when you might have a great group of people on paper, but that alchemy doesn't happen. And I think, again, it comes back to the people involved, doesn't it? The people need to fit and there needs to be a willingness to give and take.
MC: There's always a risk that you'll get partnered with an ego artist who refuses to see the process as a journey of discovery: the sort of people who want total authorship. We were very lucky with this project – I remember sitting in the cafeteria at Google one day thinking how exciting it was that we didn't know where we were going but that everyone was on board for the journey.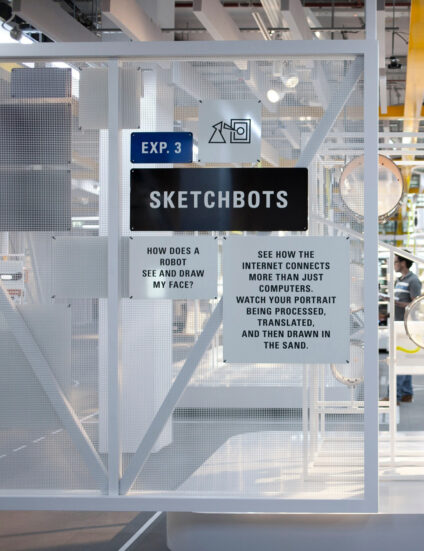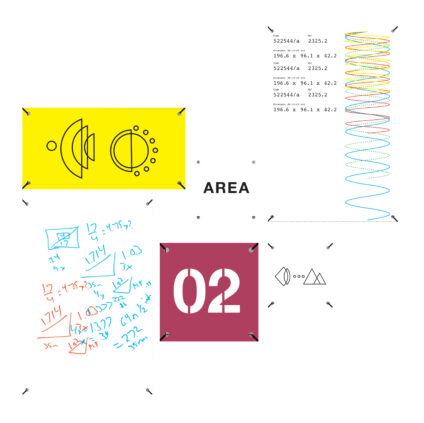 "We were very lucky with this project – I remember sitting in the cafeteria at Google one day thinking how exciting it was that we didn't know where we were going but that everyone was on board for the journey." — Matt Cottam