Universal at 20
Our debut monograph, published by Phaidon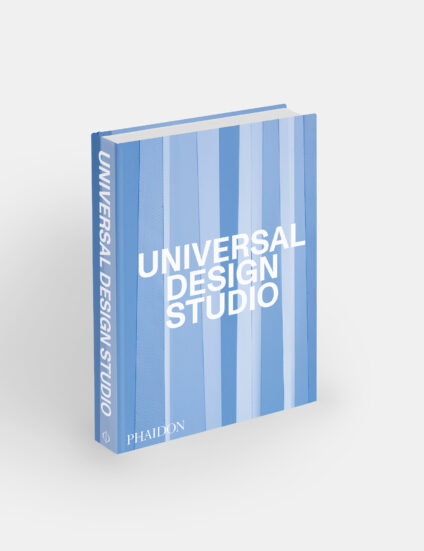 The subtitle of the book, Inside Out, is a phrase that we use often in the studio. The term relates first and foremost to the fact that we design spaces for people – or, in consideration of the human. It represents our understanding of how people engage with space, with objects and with each other; our creation of experiences that respond to the needs and desires of the individual and the collective; and our exploration into how that experience might lift the spirits of all who have the opportunity to engage with it.
Last year, Phaidon published Universal Design Studio: Inside Out, an exploration of our studio's seminal projects from the last twenty years. Analysing our work through the lenses of human-centred design, rigour in making and transformative spaces, the book charts 33 architecture and interior projects from across the world. From creating ground-breaking flagship retail interiors for Stella McCartney to globally recognised exhibitions for cultural institutions such as London's Science Museum, workspaces for The Office Group and redefining hospitality with Ace Hotel.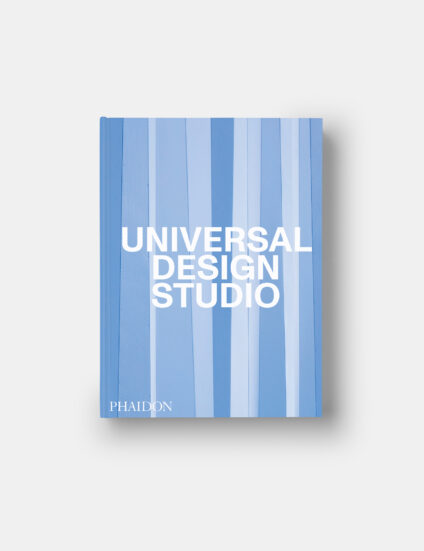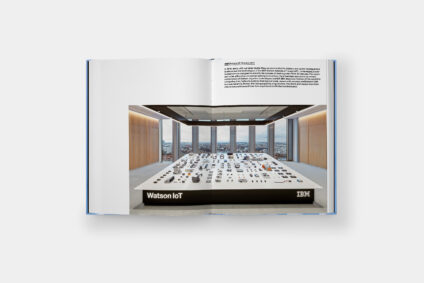 Organised into three thematic chapters – Human, Rigour and Transformative - each showcases a variety of project typologies, from boutique hotels, restaurants, retail environments and workspaces, to galleries, museums and cultural institutions.
The creative process and project hallmarks are unpacked through the narrative and descriptive captions which provide an insight into how the studio works and thinks, foregrounding themes that run across our entire body of work. Each project is illustrated with stunning finished building and interiors photography alongside process and archival imagery including sketches, renders, references, detail shots and drawings.
Collaboration is a core part of our offering; as such, the chapters are interspersed with a series of eight in-conversations between the Universal team and selected collaborators. Spread across sectors, these include an artist, maker, curator, digital specialist, graphic designer and CEO, emphasising the importance of strong creative partnerships in igniting the creative process.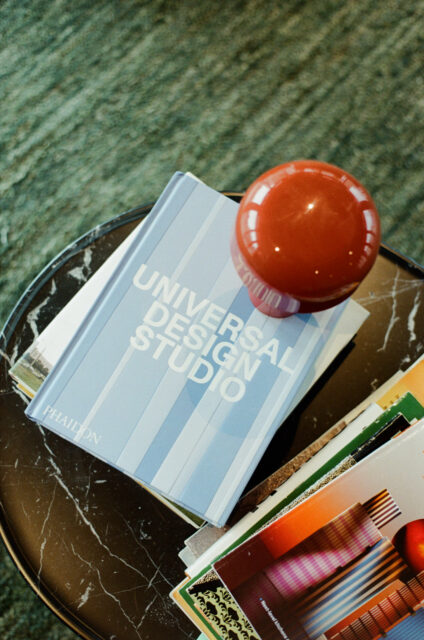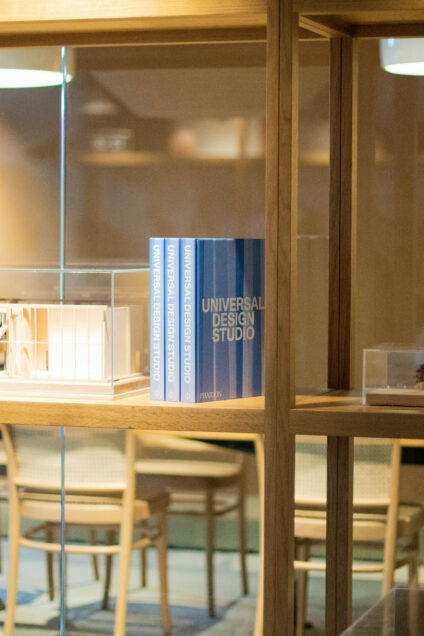 The book's cover features Universal's iconic pleated and perforated aluminium facade for global retailer H&M at their Sunset Boulevard, Los Angeles store, which wraps around the book – like a facade around a building – to reveal its architectural scale and the quintessentially LA blue sky on the back. Authored by Universal's co-directors Jason Holley and Paul Gulati with contributions from our former Head of Design Research, Cathrin Walczyk, the book opens with a foreword from our founders Edward Barber and Jay Osgerby. Universal Design Studio: Inside Out is a dynamic and beautiful expression of the studio's ethos and approach, and a testament to how good design can result in better spaces, better experiences and better cities.