The Knowledge Issue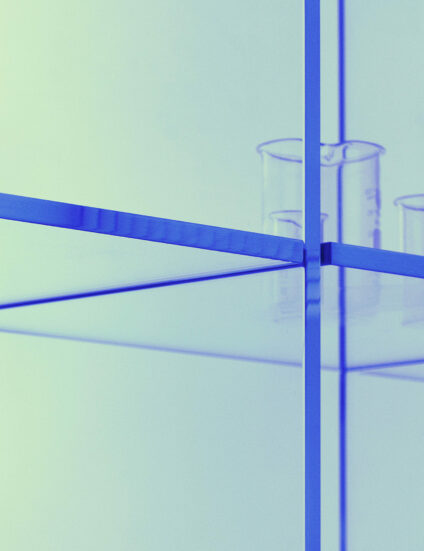 Welcome to the newly redesigned Universal Design Studio website. Each quarter we will release a new 'issue', focusing on a broader theme that is relevant to our work and process.

For our first issue we have honed in on the theme 'Knowledge', picking up on our fascination with the role of Architecture as a space to bring people and ideas together, a place for dialogue, and a topic that best encapsulates our most recent crop of project launches. Covering workspaces, hospitality, retail and culture, our latest work showcases our continued learning in how we look to craft spaces that shape the way in which people live, work and play.
It has never been more important to find ways of encouraging interaction between people, ideas and objects and to facilitate debate. In this respect, space is fundamental to not only the creation and sharing of ideas, but also to the formation of a common ground where we can challenge ideas in constructive and civil ways.
The growth of innovation districts like London's Knowledge Quarter in King's Cross are a good example of how the agglomeration of institutions dedicated to education, business and culture benefits this exchange of knowledge creating a fertile ground for innovation. It is here that we recently unveiled our latest project for The Office Group - 210 Euston Road. Located at the heart of London's Knowledge Quarter, our team took reference from the neighbouring British Library, Wellcome Trust and University College Hospital, to design our own modern-day institution. As with our other spaces for TOG, we looked to create a space fit for contemporary working habits and patterns whilst engaging with the local community and context.
Elsewhere, we collaborated with the Barbican and curators FranklinTill on Our Time on Earth, where we put sustainability messaging into practice with a first-of-its kind approach to exhibition design. In order to find solutions to the climate crisis, it has become more important than ever to explore ideas that have formerly been considered to be too radical or on the fringes. In this respect our recent collaboration with the Barbican shows how important the evaluation of progressive thinking is at this point in history.
Our studio has been undertaking projects in the realm of retail for the past two decades, increasingly our focus has been on the non-transactional opportunities these spaces can provide, from heightening a brand's purpose to providing inspiration, educating a customer-base or building communities. For L'Oréal owned Biotherm, we created a space that highlights the brand's marine conservation efforts and its core pillars at Monaco's Oceanographic Institute.
Further afield, our team is currently working on a project for Holiland, China's foremost patisserie purveyor - bringing European pastries to a Chinese audience. Our second project for Holiland is located within the Luo Hong Art Museum, and so the designers were challenged with a brief to create synergy for the hospitality spaces within the cultural context of a museum.
Our new Archive section provides an insight into our portfolio and live projects alongside opinion pieces, interviews with our team and collaborators, film and photo essays, recent press and a detailed analysis of our process. All curated through the lens of human needs and behaviours, our hope is that you can explore the breadth of our work through our human-led approach to design.
— Jason Holley, Principal
If you'd like to get in touch, please reach out to: mail@universaldesignstudio.com.